I'm not a dietitian or doctor. I studied biological science at uni and spent my twenties and half my thirties mostly working for the EPA on NSW's coastal lakes and estuaries. A few years ago I left to work full time on Get Zoned and my web design business Maxshmax.com.
My interest in health and nutrition probably started as a vain teenager wanting to be skinnier and musclier and less pimply. I was quite active and sporty and ate a ton of food. I also got lots of flus and hay fever and was sleepy every afternoon. Then early in 1996 a friend who was a triathlete told me about The Zone Diet he was doing so I tried it and straight away felt much better and stopped getting sick.
At the time it seemed like much of the nutrition advice we were getting from the experts was promoting lots of complex carbs and I wanted to help people by explaining an alternative view. That's why I started Get Zoned.
This site has had a few revamps over the years but due to work and play and life it's regrettably spent much longer than I'd hoped in transitional phases. I am finally adding more content now, though I'm recently a new dad and she's slowing me down!
Cheers, Max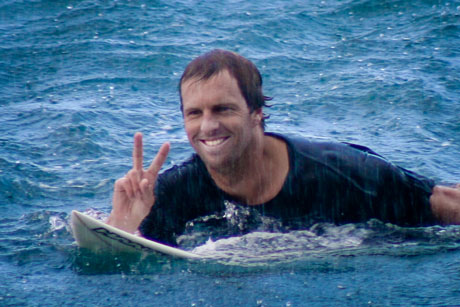 And I love surfing.